WATCH: Ed Sheeran Says Beyoncé 'Controls All Women'
JUST ADDED: 5 Seconds of Summer will be rocking the stage at this year's iHeartRadio Music Festival Village in Las Vegas! The band sat down with Ryan Seacrest to break the news. Click here to buy your tickets now, before they sell out!
Listen to Ed Sheeran Radio on iHeartRadio | Listen to Beyoncé Radio on iHeartRadio
(Power 96.1 Atlanta) - Ed Sheeran knows who run the world: girls Beyoncé!
In an interview with Scotty K and Riley on iHeartRadio's Power 96.1 in Atlanta this week, the "Sing" singer talked about Beyoncé's undeniable star power.
When Riley asked who has a better booty, Beyoncé or Iggy Azalea, Ed replied, "Beyonce controls all women."
He went on to say, "Beyoncé owns women around the world... Beyoncé controls women. Beyoncé just has this thing. Women want to be her and they want to think like her and they want to do the things that she does."
Check out the interview below!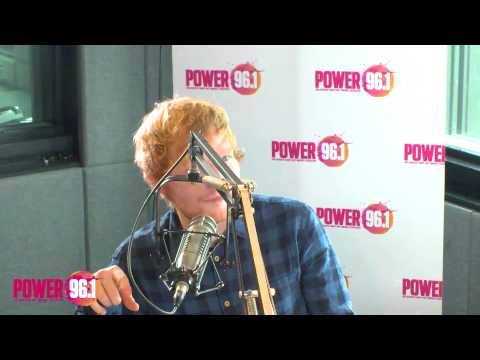 Get more from Scotty K & Riley on Power 96.1 Atlanta