WATCH: Kanye West charms Seth Meyers, performs medley of hits
JUST ADDED: 5 Seconds of Summer will be rocking the stage at this year's iHeartRadio Music Festival Village in Las Vegas! The band sat down with Ryan Seacrest to break the news. Click here to buy your tickets now, before they sell out!
Listen to Kanye West on iHeartRadio
Kanye West was characteristically compelling and challenging on Tuesday's "Late Night withSeth Meyers."
But he also smiled!
West discussed everything from fashion design to fatherhood, Kim Kardashian to Quentin Tarantino, creative frustrations to comedy.
The rapper and Meyers also reminisced about their "Saturday Night Live" collaborations.
Plus: West performed a career-spanning medley of hits.
Check out the videos below!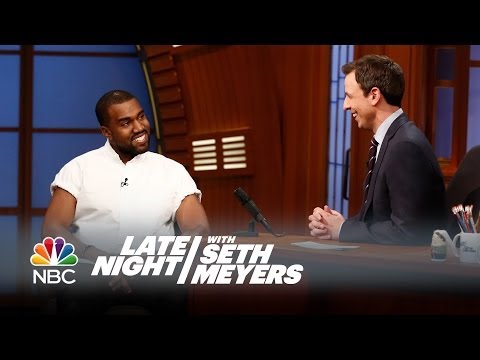 214226126161
by YardieGoals